This page was last updated for your shopping pleasure on 04/28/17
Please be patient while this page loads.
There are many dealers on this page that want you to see a
sample of what they have for sale.
When you are done here, be sure to check out our Classifieds page.
This is where you can post your own ad or look through the ads of items for sale.
METROPOLITAN PARTS DEALERS



ATTENTION DEALERS !!!
Here is your chance to advertise on the "MET PARTS DEALERS" page.
E-mail Jenni for information on how you too can place your ad here for free
:::::::::::::::::::::::::::::::::::::::::::::::::::::::::::::::::::::::::::::::::::::::::::::::::::::::::
NEW METROPOLITAN PARTS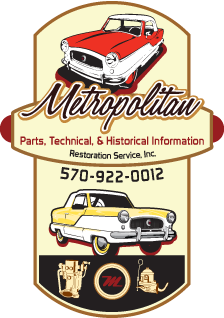 303 Main Street
Hartleton, PA 17829
Phone 570-922-0012 Fax: 570-922-0462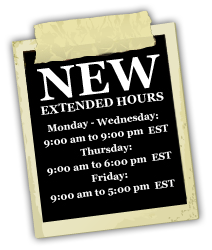 Metropolitan Restoration Service is now offering a full line of top quality new parts for Metropolitans,
that have been field tested in our restorations to fit and perform as the original parts did.
We offer same day shipping on all orders received by 12:00 noon EST
and free ground shipping on orders of $500.00 or more;
both services available on in stock items only.
You will find our prices very competitive (compare and save!!)
and we offer the very best in customer service.
We accept orders via phone (answering service available 24/7), email, fax, or by mail.
We also carry an extensive line of reasonably priced, good quality, original used parts.
Master Card & Visa accepted on all orders.
Examples of our quality parts and competitive prices:
Wheel Cylinder - $20.00,
Master Cylinder 5/8" - $75.00,
Water Pump (cast iron) - $75.00,
Rebuilt Original Carburetor - $375.00,
Front or Rear Shock Absorber - $30.00,
Replacement Gas Tank - $225.00,
Spin On Oil Filter Adapter Kit - $50.00,
New Chrome Trunk Handle w/ key & gasket - $85.00,
Trunk Hinges (2) w/ gaskets & attaching hardware - $98.00
Exact Repro Battery Box - $85.00,
Replacement Antenna - $20.00,
Voltage Regulator - $60.00
Please check out our special prices
on complete kits
Dedicated to the restoration and preservation of the Metropolitan automobile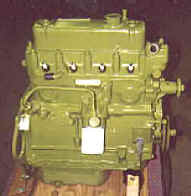 Here is a deal you won't want to pass up!
A completely rebuilt Met engine for sale
This was just rebuilt by Dick Crutcher, (and you know his work!)
Building 4 Met 1500 engines. All previously offered have been sold. To reserve one of these engines call Dick at 615-746-5761 to make arrangements or email s71044@aol.com
This is an opportunity for you to get an engine.
He only does a few each year.

(calling would get fastest response).
SHANNON CRUTCHER
WORLD FAMOUS
METROPOLITAN INTERIORS
FOR ALL YEARS
of METROPOLITANS

Shannon Crutcher 1-615-746-5761
or E-Mail at S71044@AOL.com

A variety of interiors are ready to ship -
different colors, different years etc.



Some original materials available.
Some NOS materials of 1950-1960 vintage car interiors that look great in the Mets.
Lots of color coordinated selections of modern materials
that can be customized to suit any paint color.
Individual items can be ordered but the best buy is a complete
"Do-it-Yourself" kit that includes all new boards, carpeting,
wind lace, seat covers, headliner - if needed, etc…..
Everything you need to completely restore the Met interior.
Complete kit prices begin at $625 per kit.
An incredible value!
Convertible tops, tire covers and convertible boots also available.
Call for more information -
Shannon Crutcher 1-615-746-5761
or E-Mail at S71044@AOL.com

A MET WITHOUT A "SHANNON CRUTCHER INTERIOR" JUST ISN'T COMPLETE!!!

********************************



Immediate shipping of all 14,726 parts Metropolitans are made of.
Phone Toll-Free 1-800-677-5519 for your FREE CATALOG.
We've been getting compliments for 29 years 'cause our parts
fit + look + work right. We also carry Metropolitan Manuals,
Interiors, Tow Bars, Accessories, Collectibles.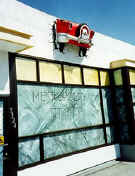 STOP THE PRESSES!
NEWLY UPDATED Metropolitan Technical Service Manual, Revised Edition
Includes additional information not found in original AMC versions
EXCLUSIVELY OURS
$29.95 + shipping

NOW!!! JUST FOR YOU........
HOOSIER METS WEB ONLY SPECIAL
Radio Knobs, 6-piece set - Exact replicas of the originals!

(2 knobs, 2 escutcheons, dial scale insert & pointer)

Reg. price is $55.00. Mention this ad and your price is $45.00 + shipping


HOOSIER METS SUPER SPECIAL
Met Mug on Wheels - Glazed ceramic Met on wheels that really roll!

Reg. price is $14.95. Tell us you saw it on Hoosier Mets Website

and it's yours for $9.95 + shipping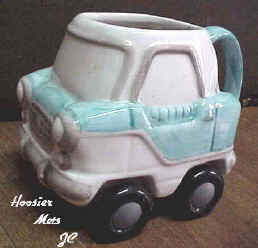 (Jimmy & June Valentine's)
Metropolitan Pit Stop
5330 Laurel Canyon Blvd
North Hollywood, CA 91607

Order Toll-Free 1-800-677-5519
Order/Technical Questions 1-818-769-1515
FAX 1-818-769-3500
E-Mail info@metpitstop.com
See us at: www.metpitstop.com




J&K Restoration
Specializing in Metropolitans
Custom work or Original
You have seen their work at many of the
MOCNA events. Remember the Met Pickup truck with
the stained wood lined bed pulling the trailer made
from the rear end of a 54 met? That is a J&K original.
Pick up and delivery available.
Here are just 2 of the Mets that have been
restored by Jim and Ken.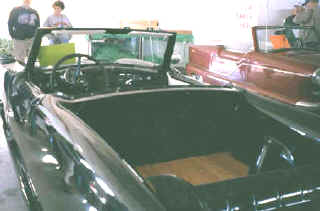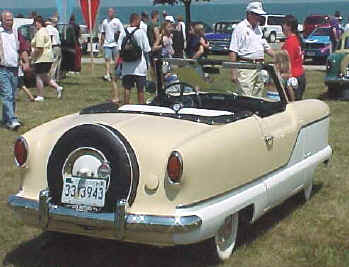 Call them for information:
1-765-379-3553
Located in Rossville, Indiana
(northeast Indiana)

Metropolitan Original Sales Brochures Showing all models, interiors, and features.
Great for Restorations/Gifts!
1954-1962, $25.00 each year.
** Add $3.50 shipping **

VISA/MC accepted
Specify year
Have lists for all makes cars/trucks/motorcycles - worldwide.

Walter Miller
6710 Brooklawn
Syracuse, NY 13211
1-315-432-8282 phone
1-315-432-8256 fax
web: www.autolit.com




METROPOLITAN KEYS FOR SALE:
METROPOLITAN KEYS FOR SALE:
Keys cut by code for Nash Metropolitan, cost is $10.00 each. Also available,
original Wilmot Breeden Keys, FA and FP letter and numbers on side of key.
Cost $18.00 each.
Where to look for the numbers. On face of ignition switch, example: FA 505.
The number range for early cars, '54 and '55, FA series 501 through 625. On
later cars, 1956 through 1962, FP series, number range, 626 through 750.
The Metropolitan used two keys to work the lock on both the early models and
later models. The ignition key will also fit your door lock. The 2nd key,
will fit your inside and outside trunk lock, glove box and spare tire. The
original shape of keys in both FA and FP series used a round shape key and a
oblong key. Wilmot Breeden was the British key maker, had the letters (FA or
FP) stamped on the side of the key with the three numbers. If you look at a
parts catalog or workshop manual, you will see an example of this key, both
round and oblong shapes are shown for both keys. My own experience as a new
owner of a Triumph spitfire, had two Wilmot Breeden Keys, both round in
shape, one brass color and one nickel. The purpose of the different shape
key was to us that key for the function based on shape. In the dark, know
that a round key will fit your ignition switch.
To order, include a S.A.S.E., the key number,
your daytime phone number and fax number.
Mail to:
Pete Groh, MOCNA #1625
E. Grochowina (Pete Groh) hobby
9957 Frederick Rd
Ellicott City, Md. 21042-3647 U.S.A.
Tel: (410)750-2352 Evenings (410)966-8432 Day




Here is an alphabetical list of dealers
who sell Metropolitan Parts:

(if name is highlighted in red,
then they feature Metropolitan parts)

Classic Car Restoration Services, Inc.
Minnesota
612-554-7169
320-752-4302
866-867-3786 pin # 2002
email: thecardoctor@restorationmagic.com


Shannon Crutcher
2923 Hwy 49 West
Pleasant View, TN 37146
(615)746-5761
Custom Metropolitan
Upholstery/Interior Kits


Doug's British Car Parts
2487 E. Colorado Blvd
Pasadena, CA 91107
(626)793-2494
Early MGA Parts

Eureka Bearing & Supply Co.
5272 System Drive
Huntington Beach, CA 92649
(714)895-1266
Bearings, wheel oil seals, O-rings, fasteners, etc…

Pete Groh
9957 Frederick Rd.
Ellicott City, MD 21042-3647
(410)750-2352
Metropolitan Car Keys and other makes
Send SASE - Call Evenings

Metropolitan Pit Stop
5324-26-28 & 5330 Laurel Canyon Blvd
North Hollywood, CA 91607
1-800-677-5519
info@metpitstop.com
Metropolitan Parts
www.metpitstop.com

Metropolitan Restoration Service
Paul Reeder, Jr.
Hartleton, PA 17829
1-570-922-0012
Email Address: miffreeder@yahoo.com
Web Site Address:
www.metropolitan-restoration-service.com

Metropolitan Shop
Contact: Harold Kosola
5601 Newton Road
Albany, GA 31701
(229)432-2513
(229)888-5766 (fax)

Moss Motors, Ltd.
P.O. Box MG
Goleta, CA 93117
(805)968-1041
MG Parts

Obsolete Auto Parts
13059 Rosecrans
Santa Fe Springs, CA 90607
(562)921-0666
Restoration supplies; windshield, door, trunk rubber, etc…

Standard Fasteners
13455 Excelsior Drive
Norwalk, CA 90650
(562)926-5490
Fasteners for chrome, Met script, misc.


Victoria British, LTD
P.O. Box 14991
Lenexa, KS 66215
(800)255-0088
MG Parts