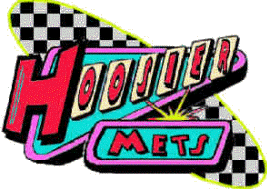 Last updated: 04/28/17
Create Your Own Met AD
We do not ask for payment for ads on this page. Post as many ads as you would like and as often as you want. Please be sure that your ad is related in some way to the Nash Metropolitan. Whether you want to buy, sell, or trade Metropolitan items, cars, or parts, you are welcome to post that ad here. Good luck and have fun visiting our site.
NOTE BEFORE YOU POST:
BE SURE THAT AFTER YOU SUBMIT YOUR AD, YOU MUST HIT YOUR "BACK" BUTTON TO RETURN TO THIS PAGE. YOUR SUBMISSION WILL TAKE YOU TO THE HOST'S PAGE AND WILL NOT HAVE A LINK BACK HERE. ONCE YOU ARRIVE BACK HERE, YOU MAY ENTER ANOTHER AD OR CLICK ON THE LINK BELOW TO GO BACK TO OUR HOME PAGE.
REMEMBER:
The "ENTER" key will submit your ad when you press it. So use your mouse or the "TAB" key to advance to each new box when entering your ad information.

NEW FEATURE:
You may now post a picture of your item by providing a link to your picture in the box provided. Just enter the location of the picture. For example: http://internet/~jdoe/mypix.gif (don't forget the file type extention like .gif or .jpg)
Here is a helpful hint that may make your experience with our classifieds page a little more pleasant.
Many of you know that we use a hosting service for the classifieds page. It is free to us, but free means that there are many popup ads that come with the package. I would like to recommend that you check out this program: PopUp Stopper. I use it on my computer and it virtually stops all popup ads. Here is a link to the site that will let you download the program for free.
http://www.panicware.com
I hope this helps you enjoy the Hoosier Mets site a little more.

Click on the link below
to look at or to place your ad
Your ad will be posted immediately! Come back often.


The link below will take you to the Bravenet site in case you would like to see what they have to offer webmasters


Here are the links to help you drive around our site
Please report any broken links to Jenni