More Metropolitan Pictures
We'll dedicate this page to a little history in pictures
about the Metropolitan.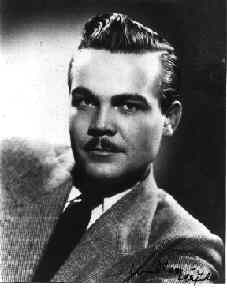 Bill Flajole was the man who designed the Metropolitan back in the 1940's.
He was also an inventor and designer of some other wonderful cars and things.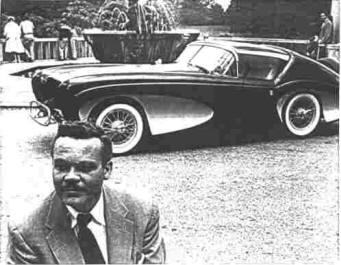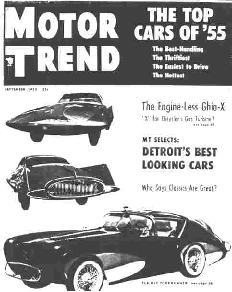 Bill Flajole and his "FLAJOLE FORERUNNER" is shown in this 1955 publicity photo above and on the cover of Motor Trend magazine in September, 1955 (right). The location of this car was known until just a few years ago, but unfortunately, after it was sold, we lost track of it.
BUT!!!
In the past couple of years, the Flajole Forerunner has been found.
Jenni and Rex Current were recently watching some videos
on YouTube and a video presented about the car. They found
3 videos featuring the Flajole Forerunner. Here are the links:
https://youtu.be/-UT-V0cuTIM (this one is narrated in German but the car is beautiful
Start watching at about the 13 min mark)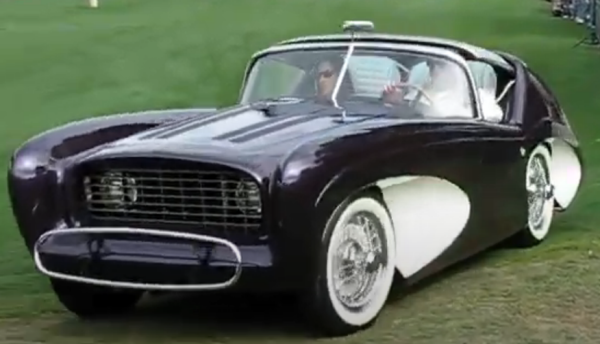 The Beautiful, timeless, Flajole Forerunner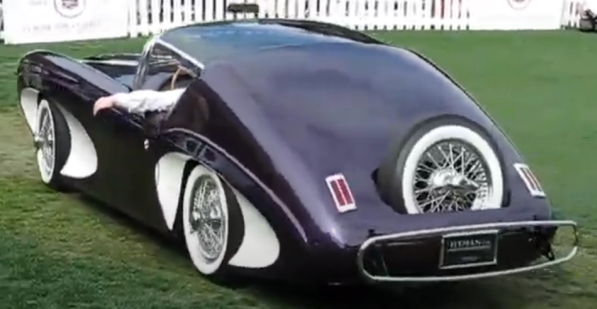 Below is a photo of the Fiat Topolino before its chassis became the NXI,
the predecessor to the Metropolitan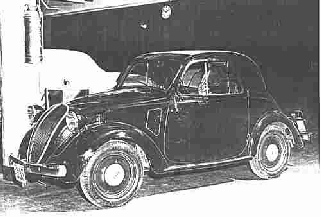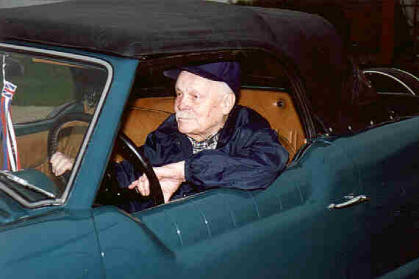 Mr. Flajole really wanted to drive a Met. His health would not a allow him to actually drive one down the road. When the Hoosier Mets club would visit him, he would ask to sit behind the wheel of one of the Metropolitans there. He would sit in the car, content in his eyes, shifting the gears, gently touching the dash, and remembering the little car that he brought to life.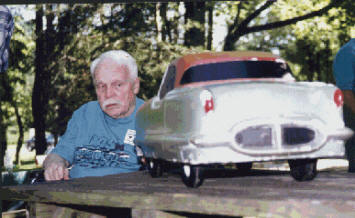 To the right is a picture of Mr. Flajole with the original clay model of the prototype of the Metropolitan. This picture was taken at one of the many outings the Hoosier Mets had the pleasure of sharing with Mr. Flajole in his later years. This model still survives today. Notice he is wearing a t-shirt from the Macungie, PA festival with the Mets on the front.
This picture was taken of Mr. Flajole at his residence. He is sitting in Rex and Jenni Current's '54 Met. We usually took this Met when we visited him because he was so fond of the '54 model. He always told us that "THIS was the car I designed" referring to the single color, hood, and grill configuration. Although this picture looks like the car is blue, it is actually spruce green, the color he also said was his favorite.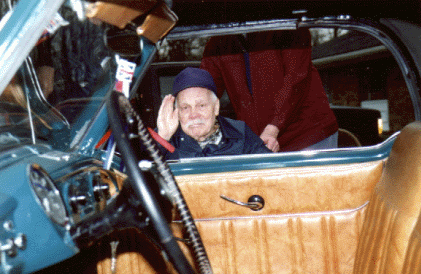 This is one of my favorite pictures of Mr. Flajole. It speaks for itself

Evelyn Ay was Miss America in 1954 and she was the lucky person who got to introduce
the Metropolitan to the public at the New York Auto Show.
Below are press release pictures of the unveiling and others of Evelyn and the Metropolitan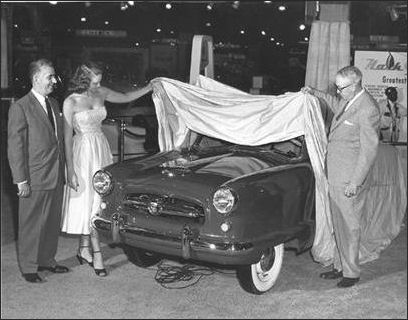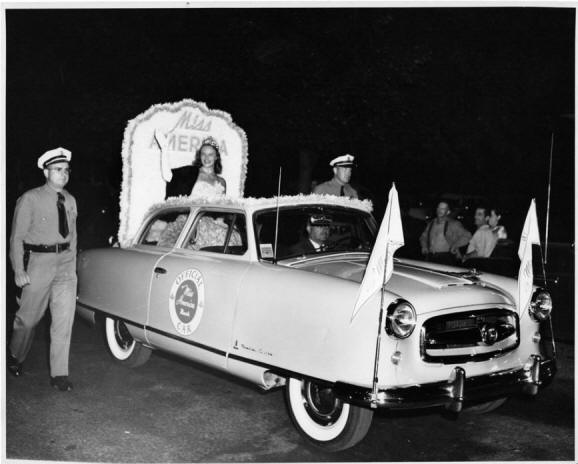 1954 picture of the Miss America Contestants taken in September of 1953.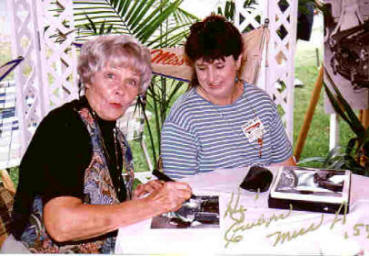 Evelyn Ay signing an autograph for Jenni C.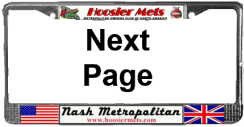 Click here to go to the next page of pictures