We are glad you decided to visit!!! We are the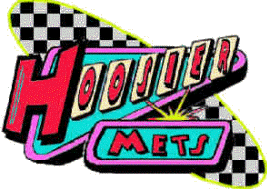 ...a car club dedicated to the preservation of the
Nash Metropolitan.
We are an active chapter of the
Metropolitan Owners Club of North America.
Through this web site, we hope to provide you
with information about the Met and at the same time,
entertain you. Have a little patience while this page loads.
It's worth the wait. We hope you enjoy the ride........
Be sure to check the Hoosier Mets Events page
for the latest info on Hoosier Mets gatherings and meetings.
We have some fun events planned for 2018!
We last updated this web site for you on

Saturday, February 24, 2018


This many Metropolitan Fans have visited our site: