You asked for it. Here are more pictures for your enjoyment. MORE ARE COMING SOON!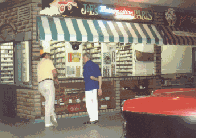 Norm Shelby talks to Jim Valentine at the
Metropolitan Pit Stop Parts store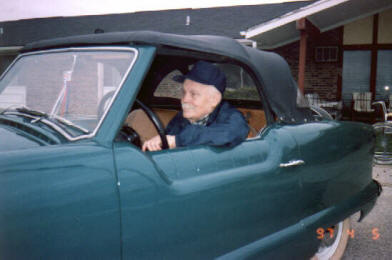 Mr Bill Flajole enjoys a bit of time behind the wheel of Rex and Jenni's '54 Spruce Green convertible.
Barry O'Connor shows off his beautiful hardtop in front of the Indianapolis 500 Museum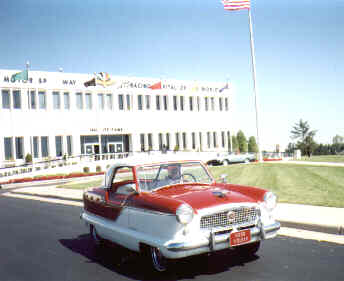 The beautiful fall foliage proves to be a perfect backdrop for a couple of Metropolitans, owned by Rex and Jenni Current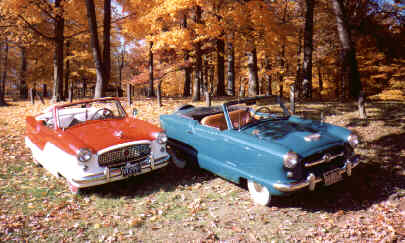 This is a painted sign that is advertising an artichoke farm in California. Those Californians can sure grow some whopper artichokes! (or is the Met just a small car?)
We don't know who they are, but they know how to have fun in a Met!!!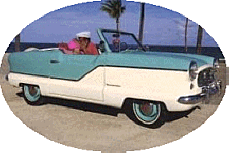 The "King" (Bob McVay) sits in a '54 during a break at the Indianapolis Metropolitan Nationals in 1995. "Elvis" performed an award winning show for all those attending the Meet.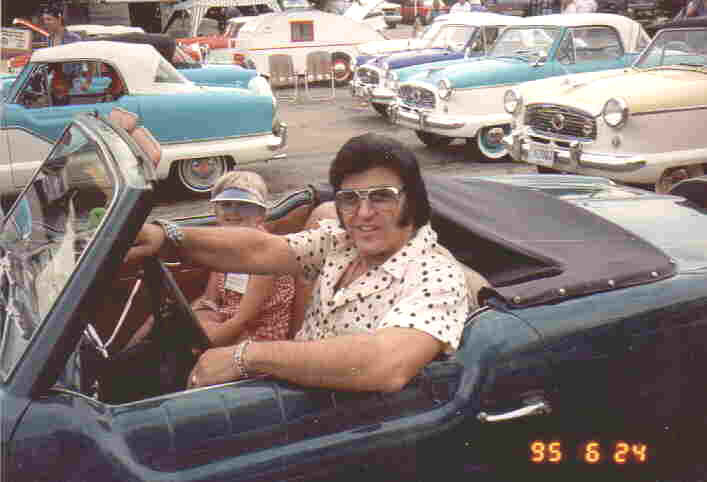 Click here to go to the next page of pictures