Recently, the Hoosier Mets gathered in Nashville, Indiana
for our August get together. This month has always been
set aside in years past for our club to travel to the southern
part of Indiana to visit with Bill Flajole, the designer of the Met.
Although Bill has passed away, we still gather and celebrate,
in his memory, these little cars that are so much fun.
Here are a few pictures of the weekend.
This is just one of the beautiful overlooks in Brown County State Park.
Just imagine what this scene would look like in the fall!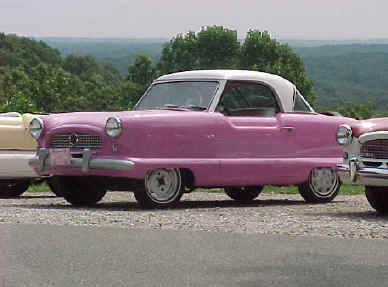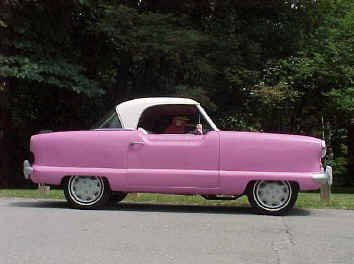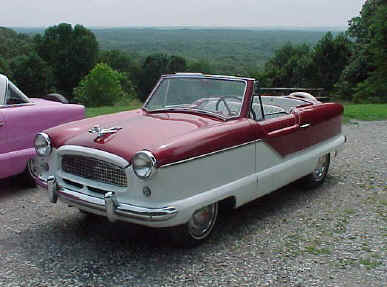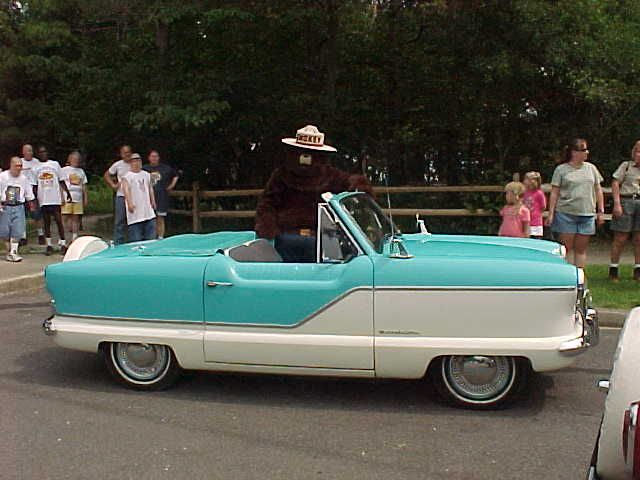 It just so happened that Smokey Bear was celebrating his 57th birthday
the same weekend we were at the park. He was there to teach us all about
fire prevention and safety. We all love and respect Smokey and his message.
Here, he was kind enough to take a couple of minutes to pose for us with
our cars. Please remember, keep our National parks clean, and "Only you
can prevent forest fires".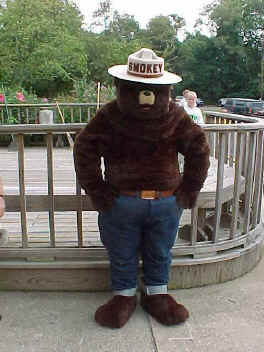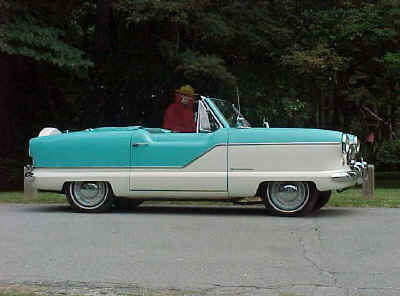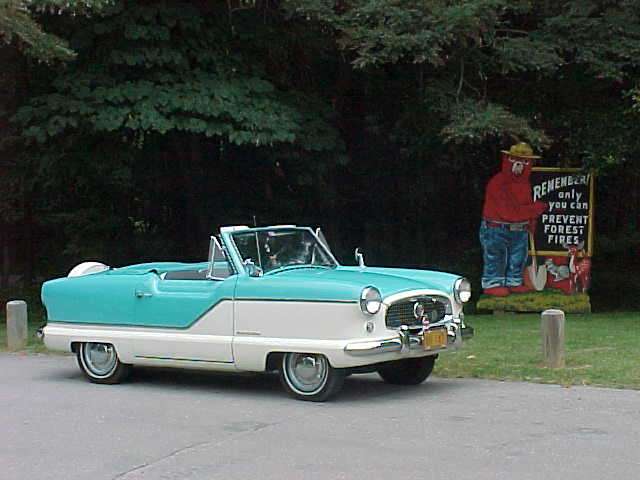 The picture on the right below was taken from a fire tower in the State Park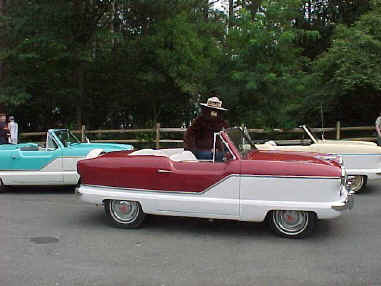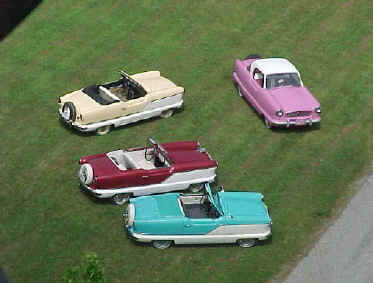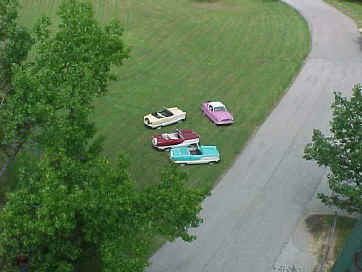 The Mets line up in front of one of the many beautiful cabins in the park