What a great time we had at the
2003 International Meet
July 10-11-12-13
"Metropolitan Detroit"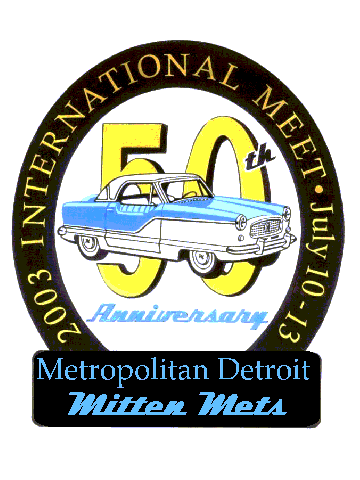 Hosted by Mitten Mets
The Michigan Chapter of MOCNA
Still Nifty At 50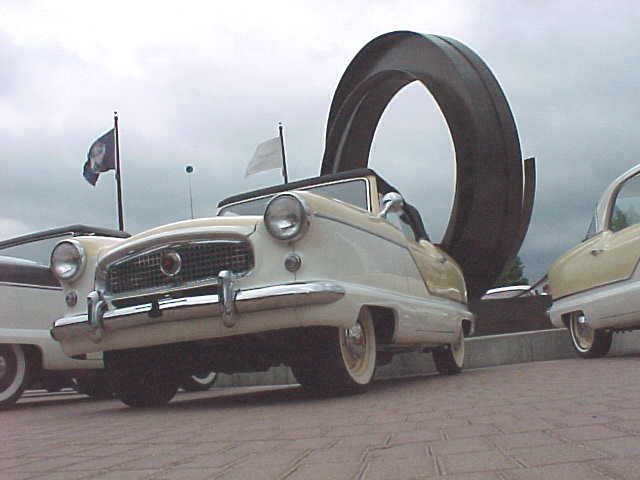 Mets around the Sculpture outside of the Chrysler Museum
Help celebrate the 50th birthday of the Metropolitan where it was born. Bill Flajole, a Detroit, Michigan resident at the time, designed the Met for the Nash Car Company. Nash had the car built in Longbridge, England and imported to the United States for sale. The first Met ran off the assembly line in October, 1953, and arrived in the United States in December of the same year. The Metropolitan was officially sold from 1954 until 1962, first by Nash and Hudson, and then by the newly formed American Motors Corporation.
Lots of great events are being planned, including an Early Bird Reception, Hospitality Room, Poker Run, W.P. Chrysler Museum (with free admission), 50th Birthday Party, Chinese Auction, Car Judging, Banquet, Entertainment, Trophy Awards, Auction, MOCNA Breakfast, and much more. The Marriott at Centerpoint, Pontiac, Michigan, is the host hotel and where many of the events will take place.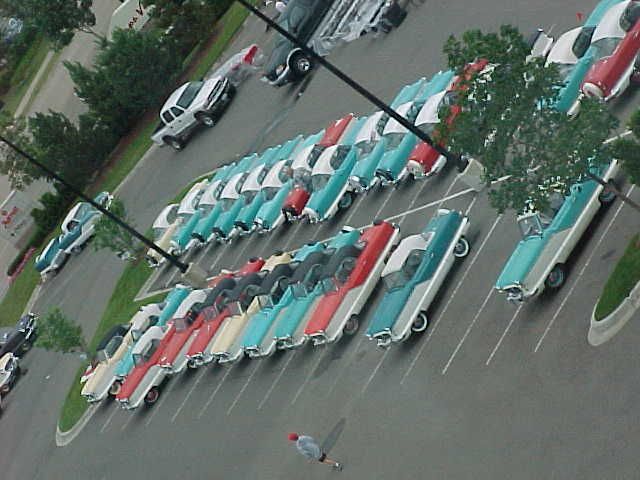 Lots 'O Mets outside of the hotel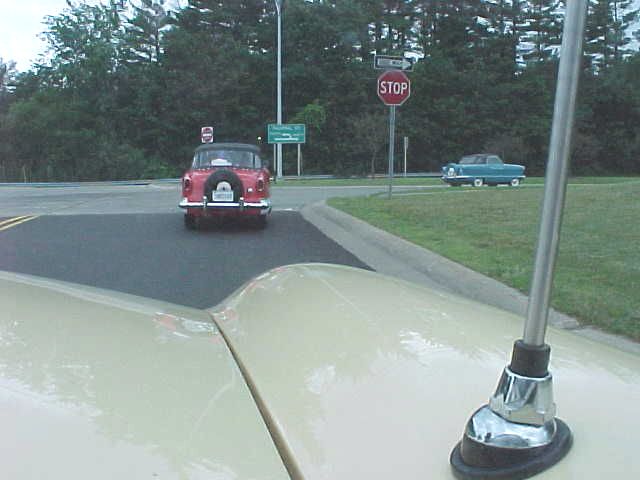 Going on a Poker Run in our Mets